Installing a water meter has long been considered not a whim, but a necessity for many families, because thanks to this the owners have a great opportunity to control water consumption, which leads to resource savings. Buy a water meter now is not a problem - you can find a variety of models in any construction market. But how to choose a water meter for an apartment that will reliably serve you for a long time. To make a choice, you need to collect more information.
Types of water meters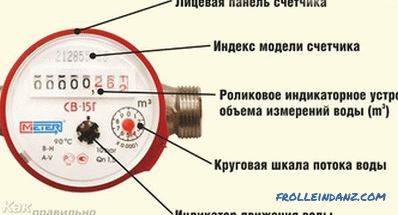 What the meter shows for water
Water meter counters are divided on the principle of action on:
electronic;
electromagnetic;
vortex;
tachometric (mechanical);
ultrasonic .
Electronic or mechanical water meters are usually installed in apartments. The remaining varieties are intended for use on an industrial scale.
Water meters are also divided into:
non-volatile;
volatile (working on batteries or external power).
Manufacturers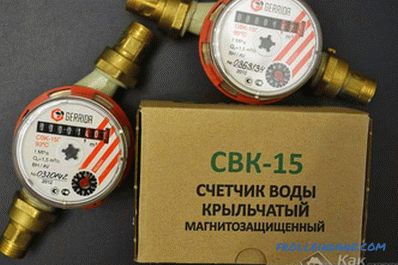 Water meter SVK15
are very popular in Russia water meters of foreign production, which are equipped with electronic control (the difference between them and domestic meters). As a rule, many prefer the water-measuring devices of German manufacturers: Siemens, Zenner, Minomess. The principle of operation of these devices is based on the fact that a specially built small chip reads water consumption readings, which are automatically transmitted to the control room via a computer network.
Popular Russian-made water meters include: Vodopribor, TeploVodomer, Pulsar, Multisystem, Meter, and Beregun. In contrast to foreign devices, the functionality of domestic water meters is limited - they are designed to take into account the consumption of tenants of either hot or cold water. In recent years, Russian manufacturers began to produce universal meter models that allow to take into account hot and cold water supply at the same time. These are such devices as SGV-15 (Staroruspribor plant), SVK-15 (Gazelectronika plant, Arzamas).
Pros of electronic water meters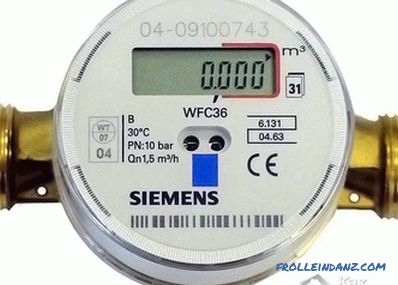 Electronic water meters
Excellent resistance to increase the water pressure in the system. The meter records the amount of water consumed, even with a small head.
Convenient reading of the instrument, due to the presence of dial gauges and roller indicators. Due to the pulse output, you can remotely read the readings.
The installation of an electronic meter can be performed both vertically and horizontally.
When conducting a metrological check, the dismantling of the water meter is quite easy: it removes only the upper part of the flow meter, and all its connecting parts remain structurally articulated with the pipes.
Pluses of mechanical water meters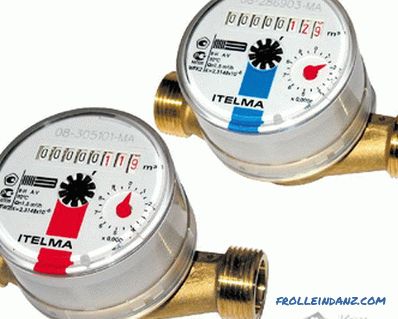 Mechanical water meter
Domestic meters in the bulk are collected from imported components, so they are not inferior in quality to foreign instruments.
Mechanical water meters are widely represented in the trade.
Low cost (compared to electronic).
Prices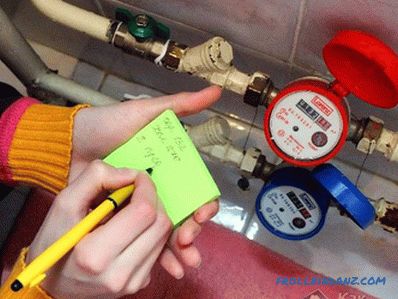 Purchase of a water meter
An important criterion when choosing a model water meter is its cost. Buying a domestic device with mechanical control, count on the amount of up to 400 rubles. Electronic meters manufactured abroad, of course, will cost much more (up to 2,000 rubles). But on the other hand, they are more reliable (calibration is performed once every 10 years) and outwardly look modern - everything affects their price.