When have you ever been in a snow-white room, have you felt comfortable or, on the contrary, were timid and afraid to relax? White is one of those colors that many homeowners avoid, as they fear that the room will not look cozy and welcoming. In fact, white is the most refreshing color. It makes the home clean and tidy and brings a touch of sophistication to the interior.
But the same white paint, which makes one room seem magical, will make another frighteningly cold. Like all other colors, white has its own temperature, mood, style. If you ignore this, your seemingly fresh, invigorating white paint can make the space completely "turn off." But do not worry. Often all that is required is just a small addition of another color to warm or soften the white.
So, the topic of today's conversation is the white color in the interior. We will lose sight of all the subtleties and nuances of its use, share with you tips on how to achieve the effect you need when decorating a room with exclusively white color, and demonstrate real examples of white interiors. You will be surprised at how harmonious white color can be in the interior of your house or apartment.
Start from the white room, like a blank sheet
Do not be afraid of white! Look at white as a kind of beginning, allowing you to do everything that you want, and go wherever creative potential leads you! Do you have an enchanting view of the ocean, forest, mountains or city from your window? White is a canvas that can be used as a backdrop for great perspectives. There is no better way to bring a fresh start to the interior of the house than to paint its walls white. This clean slate strategy is often used immediately after buying a new home.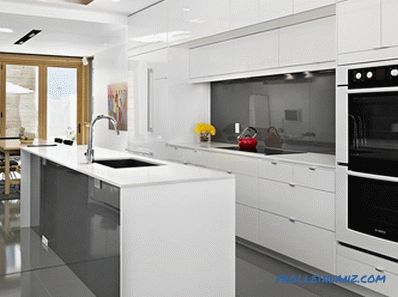 Pay attention to the source of natural light
Before you paint a room white, determine its orientation relative to the cardinal points. The rooms, which are facing away from the midday sun, acquire a gray-blue tint that is great for a summer bedroom, gym or studio. White paint optimizes light in these spaces, while making rooms cool.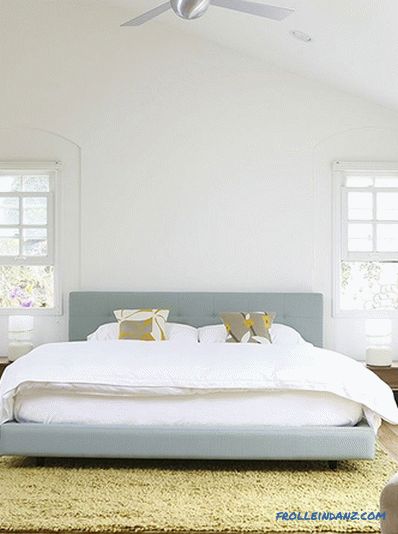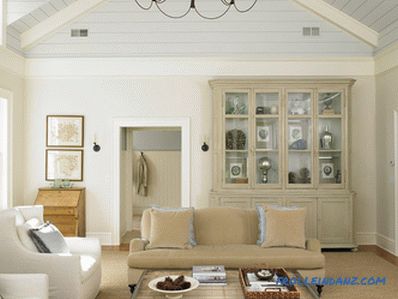 The same white color, however, will work quite differently in the living room of a house somewhere in New England. The visual connection of white with snow and ice outside the windows will create negative associations, even scare. Here it is worth trying to diversify the white color with red, yellow or orange inclusions.
Rooms in which sunlight does not fall during the day are good candidates for being painted in warm shades of white. Colored pigments reproduce the thermal range of sunlight, as a result of which people present in this room have an increased level of activity and improved mood.
Neurophysiologists, using magnetic resonance imaging, confirmed the physiological effects of color. Each of us can confirm the fact that warm colors make us feel warm. The artists are well aware of this, and they do not just know it, but have been successfully and successfully used for a long time in practice.
Rooms facing the south (this is the northern hemisphere, in the southern one everything is exactly the opposite), the most insolation. Both in winter and summer, that part of your house that faces the sun, on a clear day, will acquire red and yellow shades. White walls are an excellent choice for cooling these spaces, and the paint color can be adjusted for the brightness of the lighting. For example, gray softens the reflective qualities of white and helps to "calm" the space, which has large windows that fill the living room with sunlight.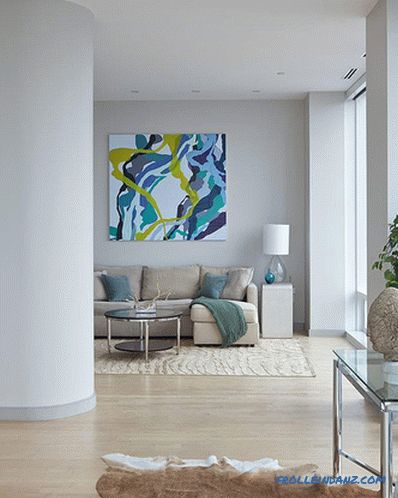 Of course, one color option cannot satisfy all daily or seasonal variations in illumination. But at certain times of the day and at certain times of the year your room will look most attractive.
Use wall color to enhance or attenuate natural light. The Benjamin Moore Off-White Collection, consisting of 140 white flowers, is organized by shades and can help you choose a cool (with a blue, gray or green tint) or warm (with a red, orange or yellow tint) white color. Other brands of different shades of white are also quite a few, so we recommend that you check with the color fan every time to see the basic shade for each option.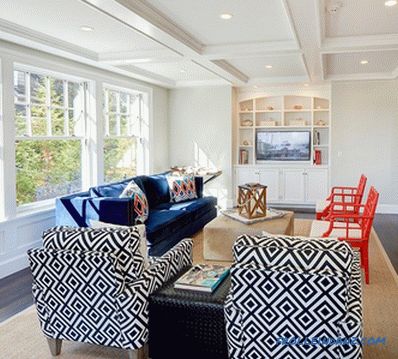 What is outside influences what is inside
Take a look outside the window and decide if the foliage that prevents the passage of light helps, or vice versa your perception of the interior.For example, a tree outside the kitchen or living room window located on the south side of the house will condition the house year-round, holding back most of the sunlight in the winter and creating a shadow in the summer. If you wish, you can make a "dirty white." For example, gray-green will reduce the brightness of sunlight in the winter when the tree is devoid of leaves, and the sun after the winter solstice is low. Pure white would reflect the rays of the low winter sun too much.
Ocean view rooms are always stunning. The white walls of the summer residence can strengthen the impression created by opening the house and bringing it closer to cool water.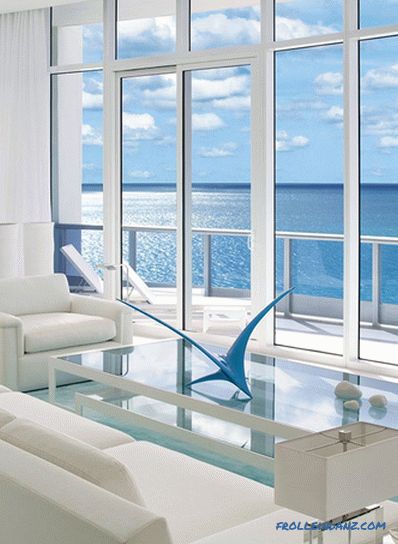 But in winter, in houses located on the coastline, the white color enhances the feeling of chills created by the inhospitable sea behind the windows. This is especially well felt in those areas where the climate has strong seasonal fluctuations in temperature. Some owners of houses located on the coast for the whole winter close the windows with heavy curtains to protect themselves and their loved ones from the gloom created by the winter ocean.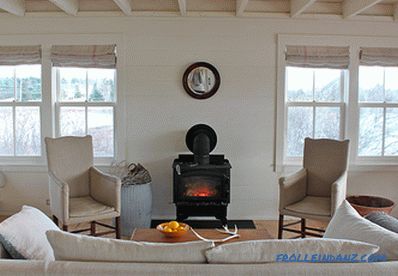 When we see something cold, we feel cold. A color that is associated with something known, hot or cold, can make us feel it. This explains why we perceive colors according to their temperature, divide them into cold or warm ones. White is considered the coldest color (especially its blue, gray and green hues), because it reminds us of snow and ice. We see what we expect to see ...
But white can still be a solution for a house located on the seashore, where, on the one hand, there is a breathtaking view from the window all year round, and on the other, the climate is extreme air temperature drops. Choose a creamy white that has a small amount of yellow-orange pigment (such as California Paints' DE6141 Salt Box). In summer, when tenants are more often outside, soft vanilla will create a cool evening when people return home from the beach to relax.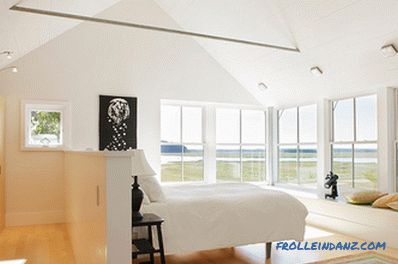 If you decide to paint the walls in the house, from the windows of which a breathtaking view opens, in white, think about choosing the right shade. Having correctly selected the tone and eliminating the distinction between walls and wooden elements of decoration with white paint, you will allow the landscape to remain frameless, expand the presence of an amazing picture in your house. This strategy (painting both walls and finishing elements), used for sifting architecture that obstructs the view, can be used with any color, but it is most effective with white because of its reflectivity.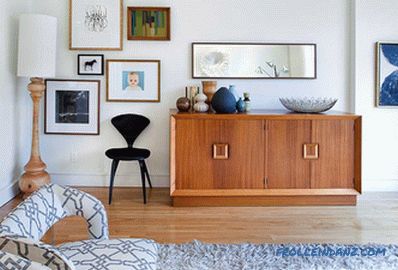 Use white to expand the space.
Due to the room light, the white lights appear larger. Shadows and edges are reduced in white space. When creating a palette for your home, try to keep in mind this white feature.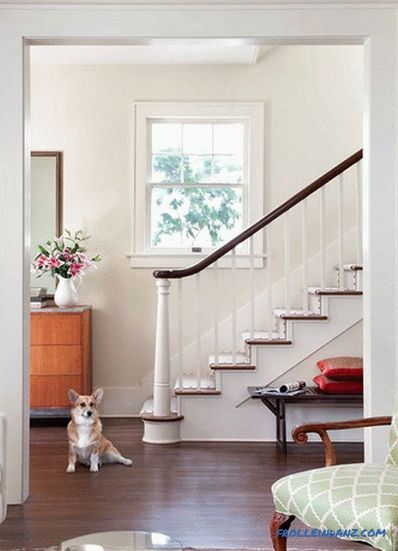 But remember that spatial perception improves when rooms that are located consistently on the same floor have a subtle shift in hue, without sharp contrasts. For example, the use of white, the shade of which deepens as the rooms become larger, will help to visually reduce the variation in the size of rooms.
Find the white you like on the color fan of the company whose products you prefer to use. In this color, you can paint the walls of the smallest room. Then use the next darker shade for a larger room. Use different in brightness and color saturation to increase or decrease the visual size of each room. Your guests will not notice a change, moving from room to room, but they will praise you for the calm and comfortable home that you have created.
Add texture to whiteness to avoid a sterile look.
There is no bathroom or kitchen that wouldn't seem cleaner with white walls, countertops, cabinets or fixtures. We associate white with purity. This, by the way, can be used if you are preparing a house for sale and want to make the best impression on potential buyers.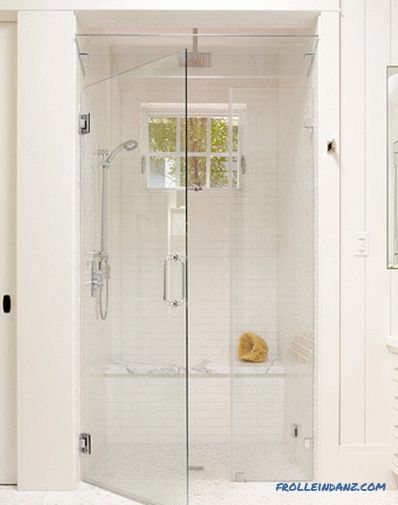 However, the white color has some drawbacks. By limiting the color palette of a room to a single color, you can make it sterile and even boring. In this case, simply adding a textured surface to one of the walls will help to regain lost interest in space.
Layering of white and close shades
If your room lacks individuality, consider the option of layering white color of similar shades - white, warm white, gray, warm gray, etc. Use different materials of the same white shades, but different patterns and textures to create a room that is deep and interesting.It works especially well in bedrooms. Textiles, headboard upholstery, window curtains and bedding can be harmoniously combined with each other and with the color of the walls, creating the effect of layering various shades of white in the interior.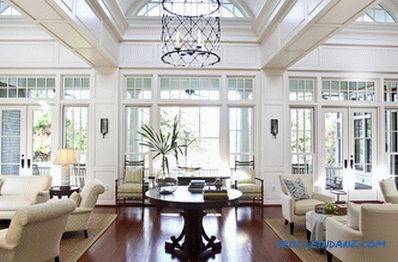 Let the central place among white be occupied by works of art
Have you ever wondered why in art galleries the walls are usually painted the same bright white color? This technique allows you to reject the architectural details of the room on the second plan, so that nothing prevents the visitors from focusing on the works displayed.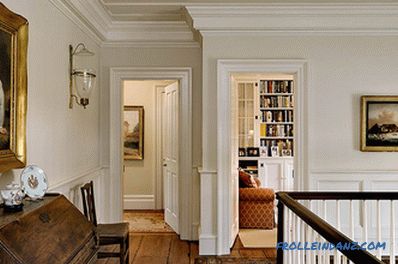 If you can't imagine your house without paintings, sculptures or any other works of art that attract attention, consider placing them on a white wall, on a white mantelpiece or over your snow-white bed. Do not doubt that the attention of your guests will be riveted exactly to the artistic values ​​you have!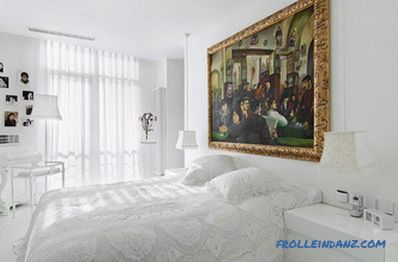 But if your home does not have a wonderful collection of works of art or you don't see a breathtaking window the appearance, the white color can be dead, or at least uncomfortable, because it will become the background for the usual domestic confusion and chaos. You must admit that not everyone wants to expose to the general display all the imperfections of their daily lives. That is why young families often prefer to put off the pure white color that they dream about for later, and instead choose khaki that endure and hide everything.
Use white for modern or traditional cuisine.
The beauty of white is multifaceted - from creamy white tones, well combined with traditional and classic wooden kitchen cabinets with marble countertops, to ultra-modern snow-white minimalistic kitchens Many homeowners love white in the kitchen, because the room due to this looks clean, and its style is as close to the classic as possible.
Add color to the snow-white room
The bathroom, whose color palette is limited to white, looks beautiful, but alas, a bit boring. Get rid of this feeling will help stunning color accent. A white bath, sink and floor will look striking against the background of any eye-catching color. Red mosaic, emerald and blue tiles or even monochrome metal covering one of the walls will make any snow-white bathroom refined and refined!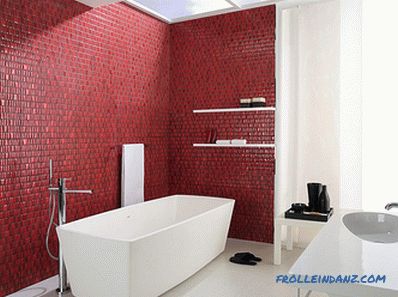 Use white paint to improve the functionality of the dressing room
In most dressing rooms there are no windows. In addition, the idea of ​​the need to create them full lighting very often comes too late, after the completion of repairs. As a result, we have, to put it mildly, a poorly lit space where finding the right thing or finding a party outfit can be difficult.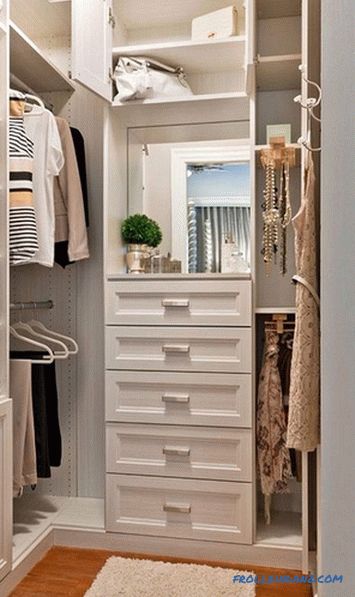 The appearance and functionality of the dressing room can be maximally improved by painting all surfaces with reflective white paint. To find out the reflective properties of your chosen white paint, carefully read the inscriptions on the can. The higher the LRV value (light reflectance), the more light will be reflected.
White emphasizes the other colors that it surrounds (which is why it is so often used in art galleries). This will allow you to understand the color combinations of items of clothing in which you plan to dress up.
It is not necessary that the interior of the dressing room match the color of the walls in the bedroom. Paint it with white paint with a slight tint of the color of the bedroom walls.
Do not give up white upholstery
You may think that white furniture upholstery is more difficult to keep clean and it will quickly become dirty. There is, of course, some truth in this, so it's worth considering which type of fabric is best for this room. For example, for a living room where there are quite a few people every day, it makes sense to choose artificial leather or artificial suede, as well as covers made of coarse cotton fabric. Similar options are ideal for homes with pets or small children. Do not discard the white color, instead choose the right type of fabric.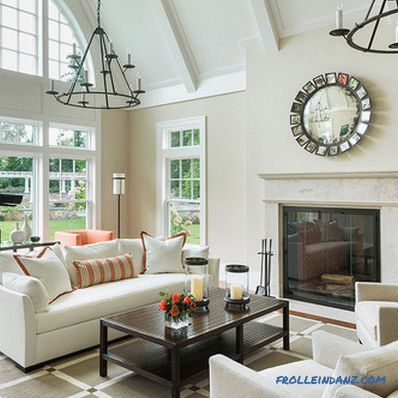 White and metal - a timeless combination
You have noticed one of the latest trends in the world of interior design - the use of a neutral color (white, black, gray or brown ) in combination with classic metallic colors? White is increasingly appearing in home interiors in combination with stainless steel, brass, copper or gold, and this couple creates warmth and comfort. You can combine white with stainless steel appliances in the kitchen or with brass lamps in your living room.Reflectivity of metals and clarity of white - what could be more interesting?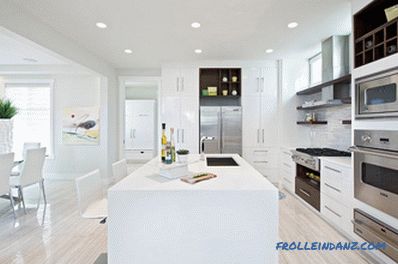 White can make your interior more versatile
White creates canvas for you so you can to decorate your interior in different ways depending on the time of year. Whether you love autumn with its gorgeous yellow and red tones or you like bright colors and pastels of spring, the white background gives you the flexibility and versatility to change the interior according to your mood! Create a year-round home, welcoming all year round - you just need to change rugs, cushions, curtains, bedding. In summer, the white interior gives coolness and freshness and does not need seasonal colors.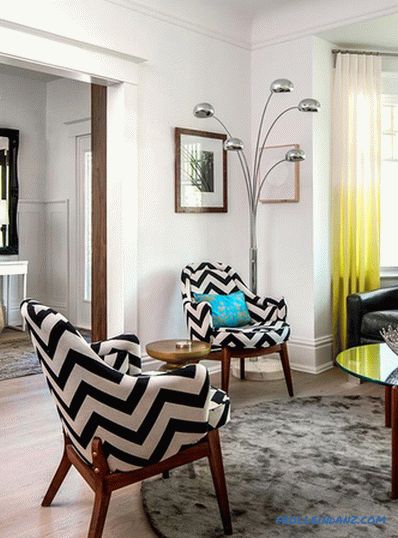 Use white to hide flaws.
White can work as an eraser in your interior. If the house has some architectural flaws, white will help disguise them. And vice versa: in old houses, white color will accentuate the magnificent stucco, will highlight other man-made masterpieces of past masters. Transform your home with the help of white, and you will see how much your home has become more comfortable and more comfortable!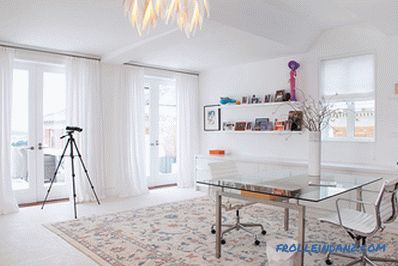 Believe it or not, but there are hundreds of shades of white! Each color in the spectrum has a white version. White may have a faint hint of pink or yellow, green or purple. Look at kitchen cabinets and countertops, flooring, tiles in the bathroom, try to understand which color prevails in your interior, and with this in mind, choose the best shade of white. For each house there are several "perfect white".
20 of the best white colors according to top interior designers
Want to make sure that the white color is versatile, and that it has a variety of shades? Then we bring to your attention a list of the top 20 white paints according to top interior designers.
China White (Lead White) from Benajmin Moore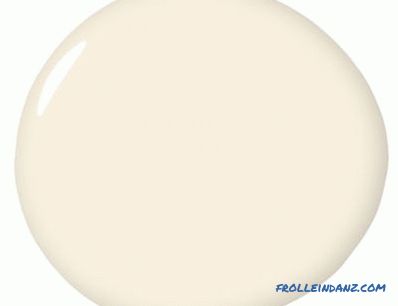 "This paint rarely brings me, no matter where I use it . Neither green nor pink shades break in. When you place the color next to pure white, you can notice a slight yellowish or grayish tint, but by itself it looks like a true white. " // Eric Kohler (Eric Cohler )
All White (Snow White) from Farrow. Ball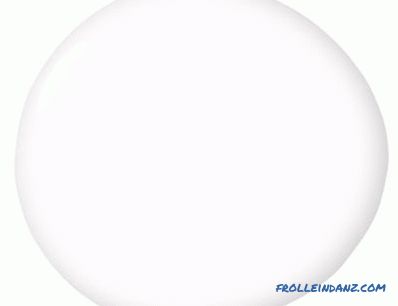 "This paint as a good friend is reliable and at the right time it is near. And it makes you and all things look amazing. The color remains unchanged for any lighting, but in the afternoon a "glow effect" may occur. // Brad Ford (Brad Ford )
Cotton ("Cotton") from C2 Paint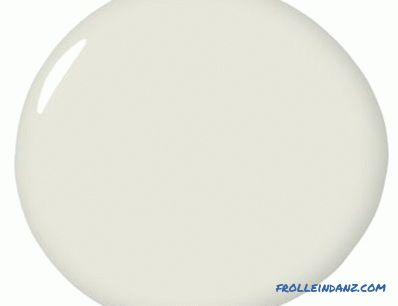 "White is not at all timid and shy. He makes everything move forward with him. Cotton from C2 is the softest of whites, with a faint tinge of yellow. This is the perfect background for a tree, emphasizing its appearance and enhancing the effect created. I especially love to use this color in the bedrooms - it makes the skin shine. "// Elizabeth Martin (Elizabeth Martin )
Honeymilk (" Milk with honey ") from Valspar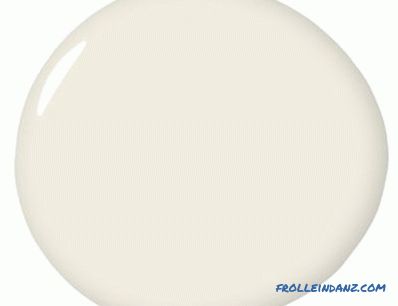 "Choosing white paint is not easy. It is better to give preference to softer and warmer grayish or beige shades. Honeymilk is a soft white color that is great for walls. I used it to decorate a variety of rooms and never been disappointed. "// Elaine Griffin (Elaine Griffin )
Lily of the Valley (" Lily of the Valley ") from Benjamin Moore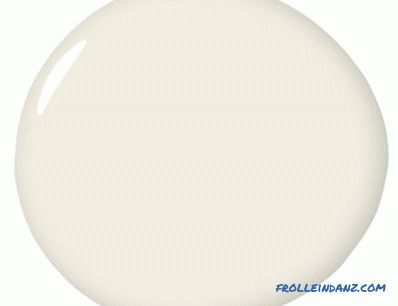 "I found this color more than 20 years ago, when I needed a really nice warm shade of white for finishing. Since then, he has been my reliable support. It works well in very bright rooms and in rooms where light is clearly not enough. "// Alessandra Branca (Alessandra Branca )
Great White (" Gorgeous White ") from Farrow. Ball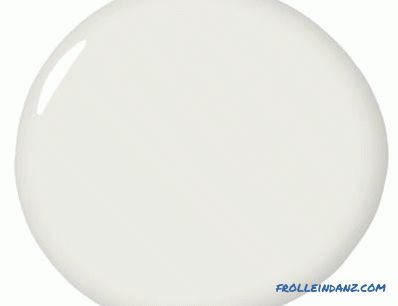 "This white color with character. It can be called anything but not sterile. Great White looks best with natural light, especially in the mornings when fresh warm tones appear. During the day, it slightly changes color - from white to grayish. "// Kara Mann (Kara Mann )
Decorator's White (" White for Decorators ") from Benjamin Moore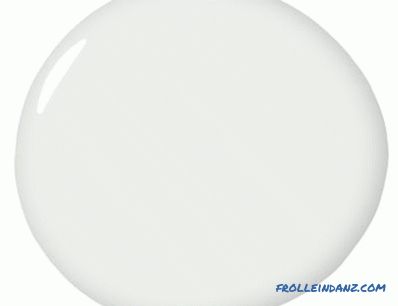 "I like to use this white color for painting ceilings and wood products , as well as in any other places where I want to achieve bright, pure white. It works well with any light source. Some whites may be cool and slightly blue, while others are cream or yellowish, but Decorator's White is real white - warm and modern. "// Jeff Andrews (Jeff Andrews )
Paper White ("Pure White") by Benjamin Moore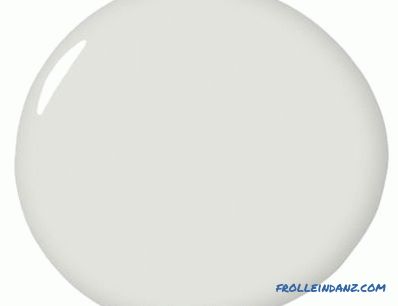 I use Paper White in kitchens and bathrooms because it combines the gray tones of Carrara marble and the absolute whiteness of the sink and toilet . "// Katie Ridder (Katie Ridder )
Pointing from Farrow. Ball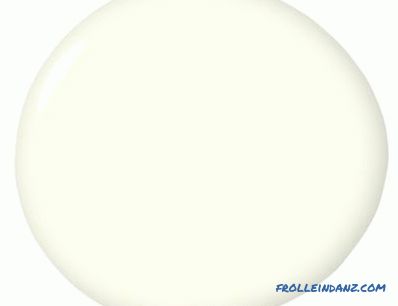 "This is the perfect ivory color, suitable for almost - not too bright and not too saturated. I really like this balance. This paint has proven itself both in the sunlit living room of a country house and in the small bedroom of a New York apartment. "// Anne Maxwell Foster ) and Seysel de Pedro Cunningham (Suysel dePedro Cunningham ) from Tilton Fenwick
White Wisp by Benjamin Moore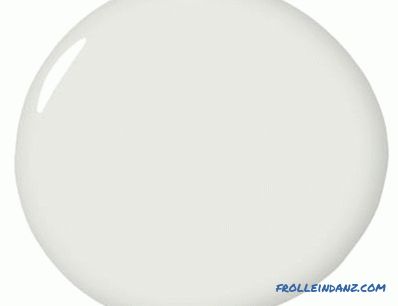 "This is tinted white color with a shade of gray-green, but it looks bright white. I like to use it to create a cool shade on the walls. I quite often use wall coverings from hemp fabric and other natural materials. White Wisp makes many of these materials look crisp, fresh, crisp. "// Frank Rup (Frank Roop )
Huntington White (" Huntington White ") by Benjamin Moore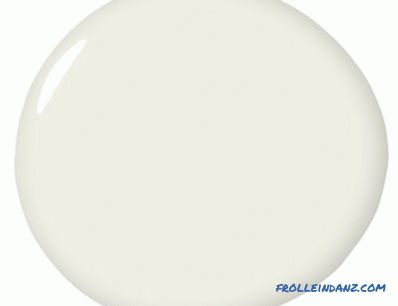 " My favorite paint is Huntington White - I discovered while working on the Benjamin Moore line - long a path full of trial and error . It is very different from other white colors that are non-permanent and change their appearance depending on the time of day. "// Darryl Carter (Darryl Carter )
Super White (" Super White ") from Benjamin Moore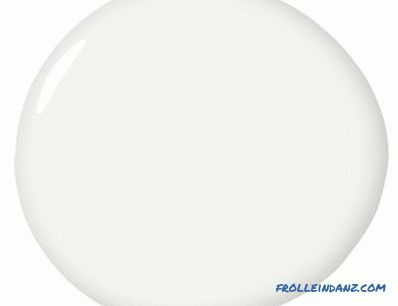 "This is the purest expression of white without color shades. This color reminds me of galleries in the Gagosian Gallery . I am delighted that it makes your furniture look like a piece of art. "// John Call (Jon Call)
Wimborne White (" Wimborne White ") from Farrow. Ball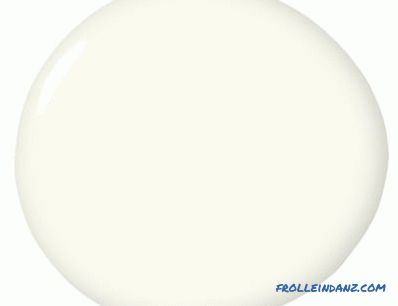 "Wimborne White from Farrow. Ball - a beautiful shade of white that has depth and dimension. Surfaces covered with this paint acquire gloss and gloss without the use of varnish, which gives them a very chic and modern look. "// Suzanne Kasler (Suzanne Kasler )
Winter Orchard (" Winter garden ") by Benjamin Moore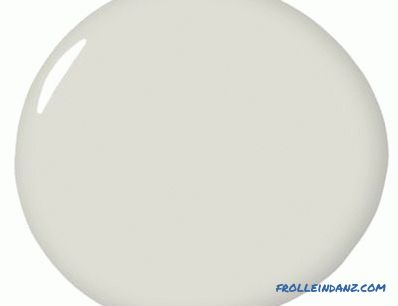 " I love the Winter Orchard because it has a very subtle shade of gray. Because of this, it works well with any color. "// Tania Nayak (Taniya Nayak )
Swiss Coffee (" Swiss Coffee ") from Dunn Edwards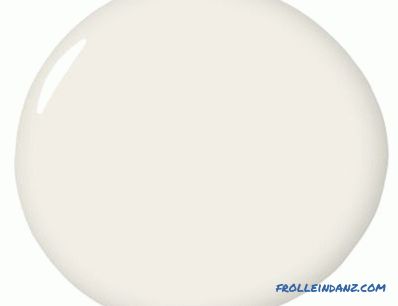 "Each home should have one cozy room, such as a living room. In this space, I prefer to use white paint as the background for an amazing collection of artworks that brings bright splashes of color. For me, the ideal shade of white is not too yellow and not too pink - like Swiss Coffee from Dunn Edwards . "// Trip Haenisch
Slipper Satin (" Atlas for shoes ") from Farrow. Ball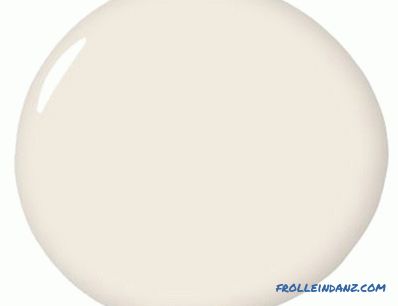 " Slipper Satin is my desire to "revitalize" the traditional rooms. This color soothes and gives a feeling of lightness and serenity. It is attractive and cozy, but it also works well in houses with rich architectural forms, because it helps to focus attention on the details. "// Jeffrey Alan Marks )
White Dove ("White Dove") from Benjamin Moore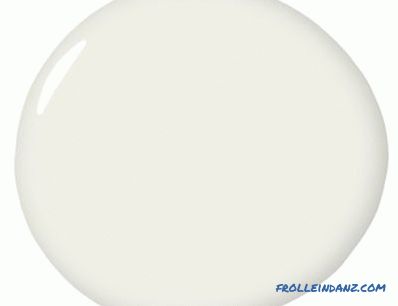 "The White Dove has a cream shade, which It brings the desired warmth to the houses of megacities, as well as to houses located in areas where the climate does not indulge in sunny days, and a gray, overcast sky is usually washed overhead. However, White Dove is traditionally positioned as a fresh and invigorating white color that is not too cold or modern. "// Emily Munro (Emilie Munroe )
Historic White ("Old White") by Dunn Edwards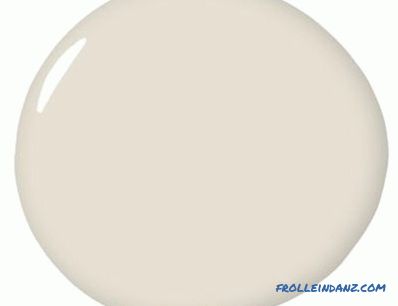 "The classic warm white color will match any interior design - as it was before, it will continue. The premium paint from the DE Everest collections has a faint smell and zero volatile organic matter content, which is why it is pleasant and safe to work indoors. "// Sarah Barnard )
Acadia White ("Acadia White") from Benjamin Moore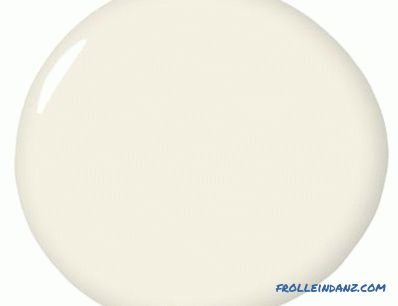 "Acadia White from Benjamin Moore is my desire for balance, to the golden mean. This perfect creamy white color, not too warm and not too cold - just right. "// Patrick Ediger (Patrick Ediger )
Chantilly Lace ("Chantilly Lace") by Benjamin Moore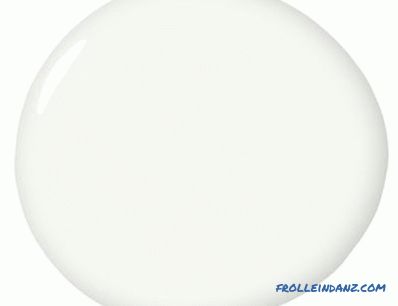 "Chantilly Lace - the paint is lively and bright, with sufficient depth, and this is enough to avoid the sterile look of the rooms. This white is in the cold range, but it can bring warm tones. It will look great there, where modern and traditional meet. " // Moises Eskenazi (Moises Esquenazi )
White color is simple and sophisticated. But to paint a room or several rooms in this calm peaceful color is the same as deciding to cut hair much shorter than usual. Be adventurous and do not give up on the design of the apartment in white. Take a confident step to a clean and luxurious new interior!
Photo: white color in the interior