Buy an apartment in Rumyantsevo, choosing unique mortgage conditions, perhaps - on December 20, 2016 POSITIV LCD is accredited by 13 leading banks of Russia. Among them are VTB 24, VTB Bank of Moscow, Bank Delta Credit, Bank Otkrytie, Gazprombank, Surgutneftegaz Bank, GLOBEXBANK, CMP Bank, Vozrozhdenie, Promsvyazbank, Metallinvestbank, Uralsib, Transkapitalbank. You can get a loan in any of them, having read the current programs. Detailed information is available on the official website of LCD "Positive" in the "mortgage" section.
LCD "Positive" is the only object where unrealistically favorable conditions for mortgage lending are now in force. "Metallinvestbank" offers housing without a down payment! This is the best solution for those who want to buy an apartment in Rumyantsevo, is able to repay the loan, but does not have a starting capital. Save money or arrange another loan to pay the bank down payment, now there is no need. Future owners can invest the available funds immediately in their homes. Under the terms of the mortgage, the loan rate is 14%. The program entered into force on December 9, 2016. You can take advantage of such a non-standard offer until May 31, 2017.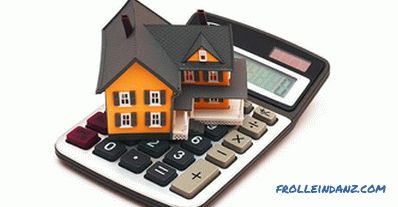 Without a down payment
Mortgage lending to apartments in Rumyantsevo in the LCD "Positive" according to the program with State support is issued until the end of 2016. Buyers still have the opportunity to purchase a living space at optimal conditions in one of the banks.
VTB24 draws up a mortgage of no more than 8 million rubles under 11. 4% for a period of up to 30 years. To use it, you will need to make a starting amount - 20% of the cost of housing. On such conditions it provides a loan to VTB Bank of Moscow with the difference that the rate is calculated from 10. 9%.
Uralsib mortgage with state support credits for terms from 3 to 30 years. When making a down payment of 20% the rate will be from 10. 8%. Metallinvestbank has prepared two programs. Paying a 20% fee, a loan can be issued at 10. 9%. If 10% of the cost of housing is paid, the rate under the program "12. 5 must be taken" will be 12. 25%.
Turning to Otkritie Bank, the future owner will be able to buy an apartment in Salaryevo at 11. 3%. Mortgage lending is provided for a period of 5 to 30 years, the first installment is at least 20%. Gazprombank has similar offers, GLOBEXBANK terms are different in that you can get a mortgage for 3 years or more.
By accrediting new buildings in Rumyantsevo, DeltaCredit and Transcapitalbank banks have issued loans to Positsiv LCD for no more than 25 years. With a 20% installment, the rates are set from 11. 7% and from 10. 9%, respectively.