Literally everything connected with France has always attracted the attention of people following fashion trends both in clothes and in the design of their homes. The interior style vintage has a unique charm, as it is from France. He undoubtedly attracts especially close attention of the owners of country houses.
From the history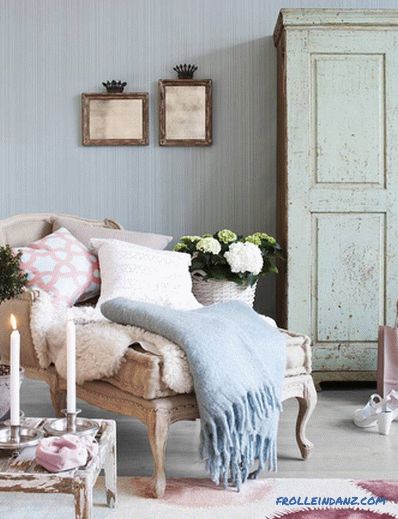 Aged furniture
It is known that the word vintage was not originally interpreted as a certain style of interior design. Since ancient times, French winemakers have so called their excellent wines of many years of aging. Somewhat later, this word has become more widespread in the areas of fashion design, interior design, music, and other areas of culture and fashion, which can be characterized by one feature — it is aged. Any item category "retro" can be safely called vintage. Today, everything ancient has become incredibly popular, and to meet such huge demand, entire industries are created for the production of things, furniture, clothes, knick-knacks and home furnishings, stylized as aged.
Interior features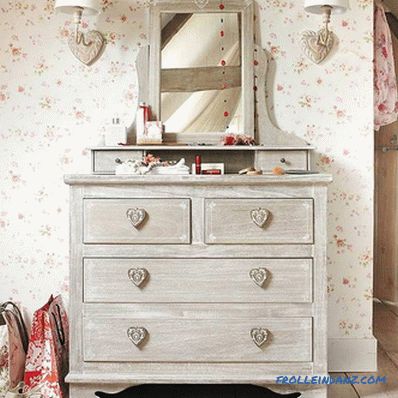 Wallpapers with colors
Charming, filled warmth and sincerity, vintage style allows, along with antiques, the presence of modern things.
Its characteristic feature is the absence of luxury, the simplicity of the interior.
This style corresponds to slight negligence, a kind of creative mess.
Vintage is not devoid of romance and assumes the predominance in the design of rooms in a calm color scheme of gray-blue, light green, beige, pale pink and other noble soothing shades. In the event of the desire to make individual bright accents in the interior, it is best to resort to the use of royal colors: burgundy and purple. The combination of nobility and warmth of a color palette will make the atmosphere of the house cozy and unusually relaxing.
A distinctive feature of the vintage is the presence of subtle inscriptions on household items, as if they are erased by time.
Floral motifs must necessarily be present on wallpaper, curtains, bedspreads, tablecloths.
In one day, creating an interior is unlikely to succeed, because you can get some thing as a gift from relatives or friends, get something in a store, and for some particular cute thing, maybe , you have to go to the flea market. Only over time the situation in your house will become truly complete and harmonious.
Interior details and materials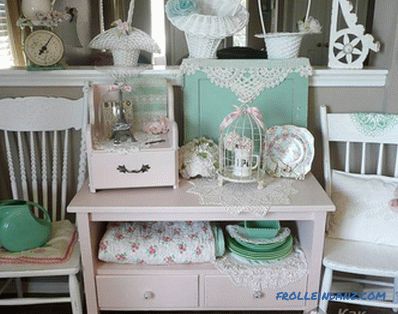 Lace napkins in the interior
To create a vintage interior should fill the room with things with traces of antiquity, for example:
hang a mirror on the wall in a frayed frame or a picture with a bouquet of flowers;
arrange antique copper figurines and caskets;
set a wooden table on which cracks are visible;
floral curtains will be just as relevant;
the presence of antiquity emphasizes the decor of paint layers of different colors;
the beauty of vintage interior Dr. elegantly emphasize the clock applied with the pattern of bouquets of roses or lavender;
looks good in a ceramic or metal vase and dry flowers bouquet composed of fresh seasonal flowers; It is advisable to give the bouquet a somewhat disheveled and casual look; the flowers should not be perfectly matched and look strictly in a vase.
Important Tips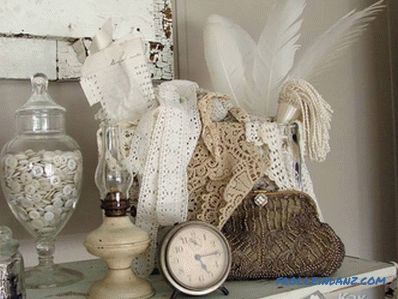 Vintage Attributes
None in no case do not select all items and things in one style for decoration of the vintage interior. In this case, you should exclude "museum", because the created interior should be home-like cozy.
This style allows for the most incredible combinations of ideas, imagination, creativity, experiments. This is a free and multifaceted style in which you can reflect your taste and a piece of your soul.
Old rag dolls, soft toys, porcelain figurines inherited from grandmothers, old rugs - all the things that you can suddenly discover abandoned in the attic of your country house are undoubtedly wonderfully suitable for a vintage interior.
Particular attention should be paid to the aged flooring design (must be wooden without fail - boardwalk or parquet), the ceiling (must be whitewashed or painted white) and the doors (must be painted white).
Always remember the details. The interior should look complete, and details like vases, figurines, caskets, watches, antique photographs in frames, openwork napkins, tablecloths and many other cute things will help.
Despite the abundance of details, it is necessary to create in the interior a feeling of unstained, clean and airy space.
Video
Photos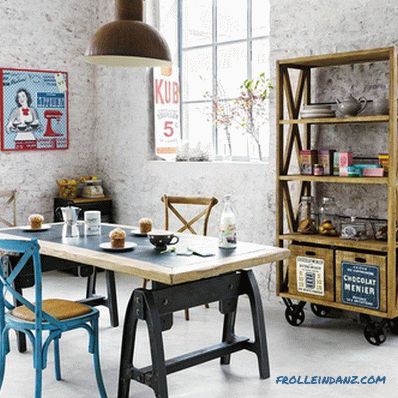 Vintage Design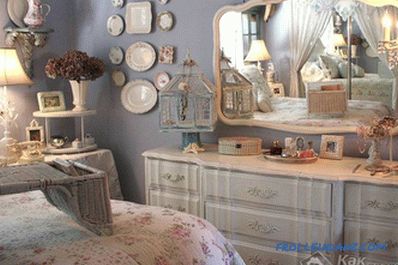 Bedroom Vintage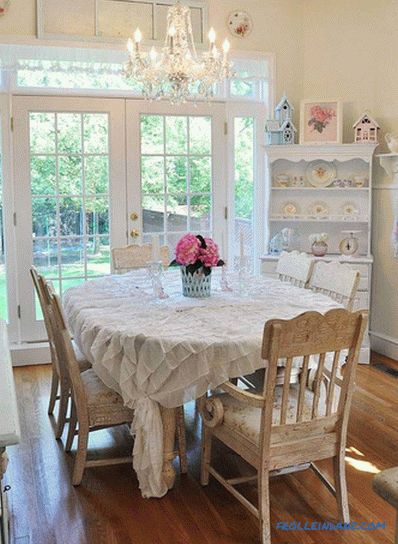 Dining Room Decor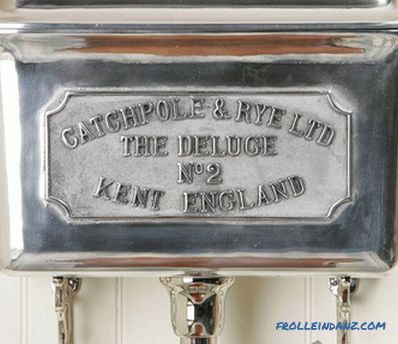 Inscriptions on Interior Items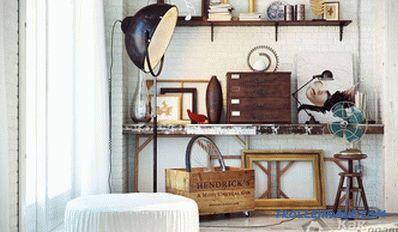 Characteristic features of vintage style
Living room with elements of vintage style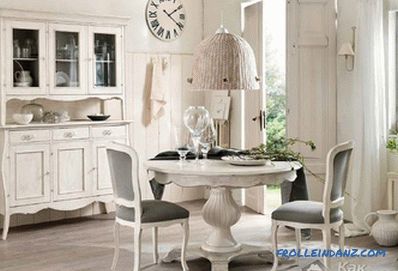 White vintage kitchen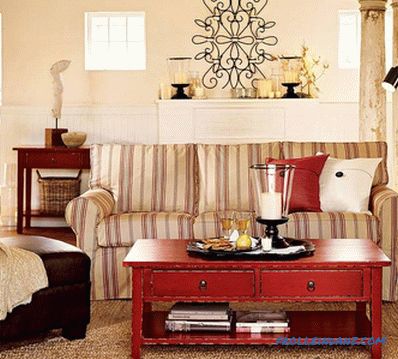 Color Accents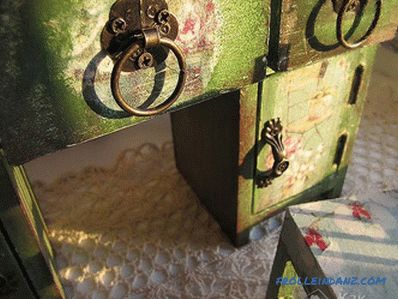 Vintage Desk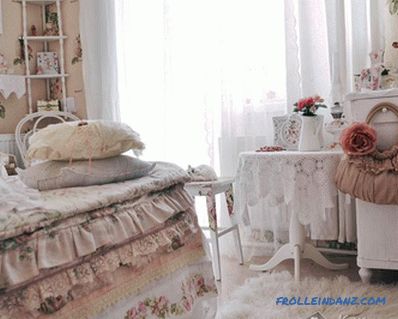 Bedroom Design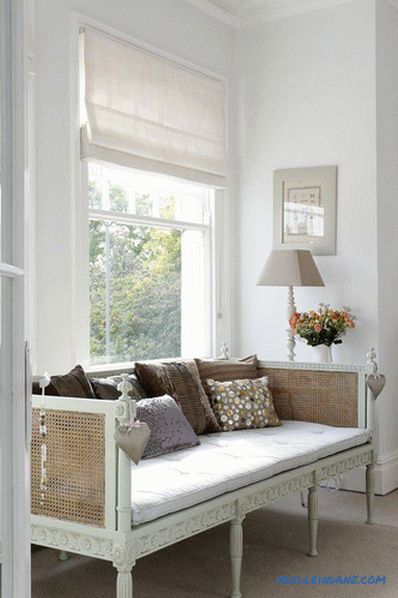 Vintage Sofa by the Window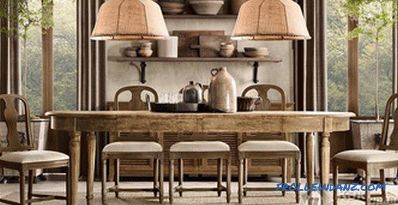 Vintage Dining